Défi Montreal Final – April 24 2014
MONTREAL'S FUTURE: TECH ENTREPRENEURS
Meet successful entrepreneurs and the investors who support them

On April 24th, meet the entrepreneurs and investors who contribute to making Montreal a great startup city, one innovation at a time. True to our tradition, you will assist the presentations of these entrepreneurs selected for their innovation and growth potential.
Created with
Admarket's
flickrSLiDR
.
Leaders in their field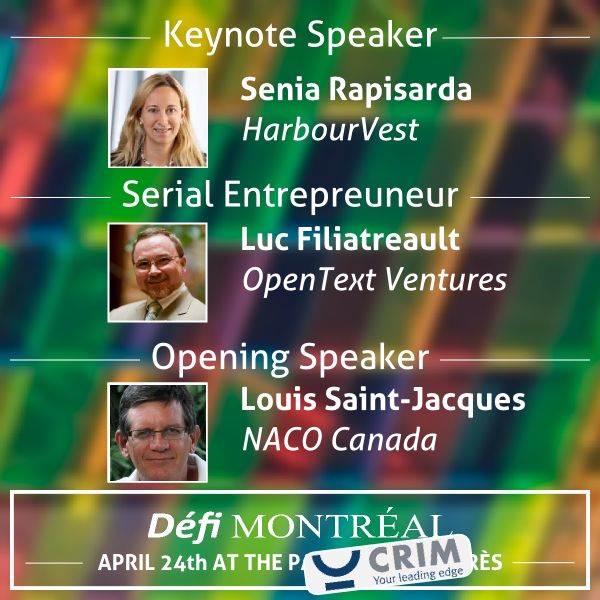 Highlighting Montreal Entrepreneurs with Rho Canada Ventures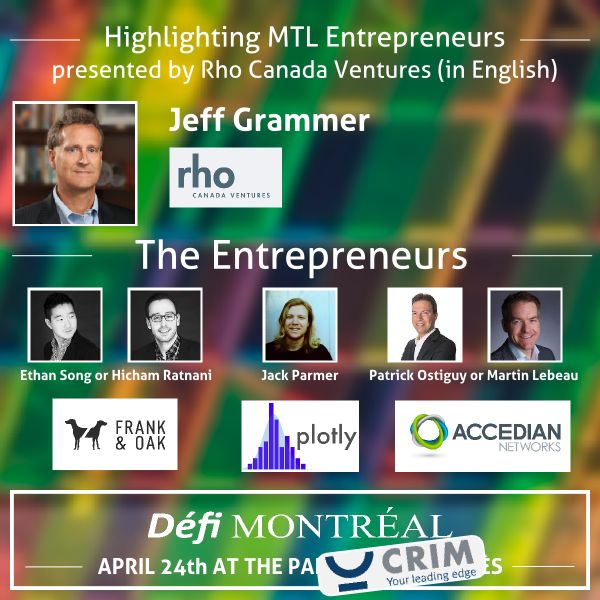 The next generation of high-growth companies
Learn more about the companies presenting here.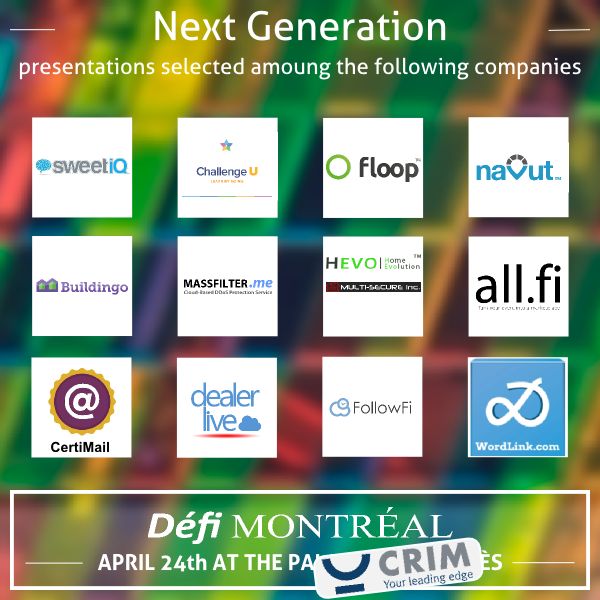 Investors Present
This post is also available in: French