Montreal Challenge 2013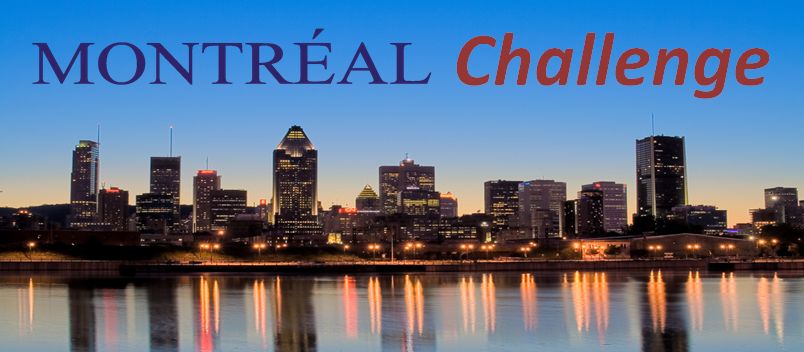 Page disponible en français
On April 17th, 2013, at the Hyatt Regency Montreal, be ready for the show!
Key insights on the future of the Venture Capital industry
During the panel scheduled in the morning, strategic investors as well as representatives of Funds of Funds will have present the current landscape of the VC ecosystem. 
In this discussion panel, we are proud to have as guest keynote Mr Christopher J. Walker, Principal of HarbourVest Partners, one of US largests funds of fund.  He will discuss with three of Canada's largest VC funds with Jacques Bernier, Teralys Capital, Sylvie Pinsonnault, Investment Quebec and Senia Rapisarda, BDC Strategic Initiatives and Investments.   
On the VIP lunch, you will also ear Mr Alain Denis, Senior Vice-president of the FSTQ, Quebec's largest VC fund. 
Moreover, attendees will have the great opportunity to listen to the keynote speech of François-Charles Sirois, President and CEO of Telesystem.  Mr Sirois will tell us more about the partnership Telesystem has with the entrepreneurs who built over 100 companies in the past 29 years.
 All in all, this conference is to be a highly fruitful gathering and meeting point that will help in founding investment partners as well as strategic corporate investors from both Canada and the US, and to interact and to network all day long throughout the event.
Meet many of Montreal's best entrepreneurs and leading Venture Capital funds
Montreal Challenge presents the 8 best entrepreneurs selected by investors from the Greater Montreal area.  They will pitch before challenging VCs and Strategic judges who will be commenting their shows.  Another group of 8 entrepreneurs will be presenting their projects and innovations on the spot.  These outstanding innovations pertain to several industries: ITC, Mobile, Medical devices and Clean Technologies.

For any further information and to get an official invite to the event, please contact Mr Pierre Paffenhoff at :  ppaffenhoff@capitalinnovation.ca
Chairman
Jacques Bernier

Managing Partner

Teralys Capital

Jacques Bernier is a highly respected venture capitalist, entrepreneur and investor who's helped shape the Canadian technological innovation scene. Through a 30 year career of contributions to the high-tech community, he has been actively involved in more than a dozen emerging high-tech companies as Founder/CEO or angel investor as well as Senior Vice-President of the Solidarity Fund QFL.  Jacques' widely valued wisdom and experiences continue to define, develop and implement a new approach to venture capital in Québec and abroad. ...
Speakers
This post is also available in: French